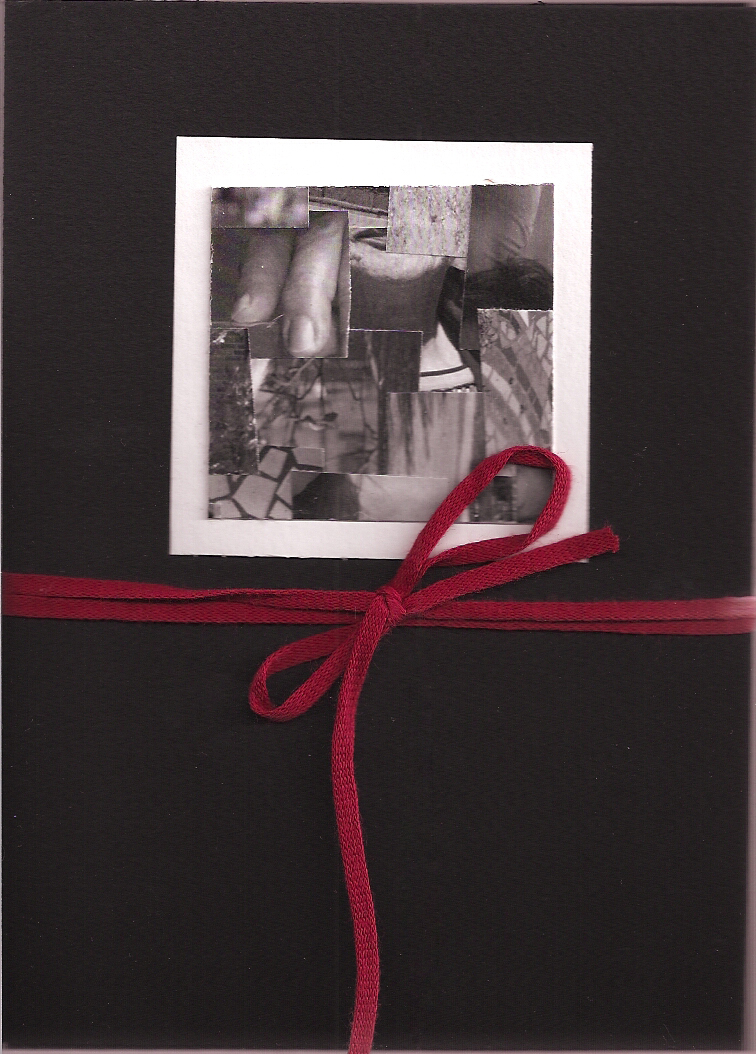 i was, i am , i wish, 2008
In 2008, I did an internship with Jumblies Theatre, a community arts organization that also trains artists to start their own community-engaged projects. As a culmination of the internship, I developed and led a five-session mini-project with adults in Arts4All, an arts group at the Davenport Perth Neighborhood Centre in Toronto. Through photography, writing and collage, the participants explored aspects of their past, present and future. I combined the elements into an edition of fifteen handmade books, one for each participant, and we celebrated the work at a party in which we displayed the raw materials of the process as well as the final book project, and signed each other's copies.
In all three sections of the book, the photographs were created in response to writing exercises. The images in the first section consist of photographs and high resolution scans of objects from our past. The portraits of the second section were taken in a round robin activity, as the participants played with angle and perspective. In the third section, we experimented with long exposure techniques, drawing with a flashlight to illuminate each other in a pitch-black room. The collages on the front of the book are unique to each cover, composed from all of the images that were taken during the course of the project.